Career Planning to help you move on
Who is in control of your career?
The job market is uncertain with new roles being invented and others disappearing off the radar. You need to stay on top of your own career if you want to remain effective and in demand, with the willingness to grow and reinvent yourself.
Take control and get the career and life you want. My Career Planning Programme can help you.
Do you face a tough career transition?
Are you feeling at a loss over your career? Need a new purpose? Facing redundancy or retirement? Over 50 and bored out of your mind?
Some career transitions are tougher than others. My Career Planning Programme will help you work out where you want to go from here and how to get there.
Do you need to get your career out of a rut?
You need to know where you want to go, be motivated to change and have the willingness and transferable skills to create your own luck. My Career Planning Programme will help you understand what motivates you, identify your transferable skills and how to use them in an ever-changing job market.
Empower yourself to make choices that lead to success.
The Career Planning Programme will invite you to:
Discover yourself: gain a better understanding of your skills, interests, values, abilities and personality through discussion, self-assessment exercises, psychometric tests and questionnaires
Explore your dreams: Ask the important questions: 'Who am I?' 'Where am I now?' 'What do I want?' 'Where do I want to be?' – this can be very different from when you first embarked on your career.
Prepare your path: Learn to set goals, define an action plan, focus on time management and planning
Make it happen: preparation of curriculum vitae, articulation of strengths, coaching and rehearsal in interview techniques.
Life after sport - what next?
The transition out of sport can be particularly problematic. Together with two former professional footballers from the UK, I was recently interviewed to discuss the issues that many athletes face at retirement and what can be done to make the transition easier.
ARE YOU READY TO MOVE ON?
Get in touch for a 20-minute Skype or phone chat to find out how I can help you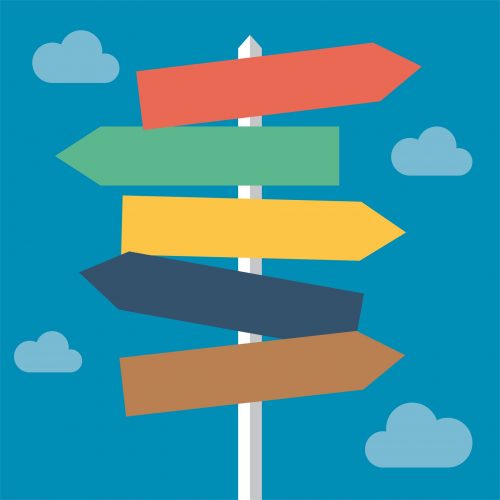 I was recently invited on the radio to talk about career transition. Among other things I addressed: Challenges faced when changing career Useful tips for…
Read More
Get Ready To Retire
Download My FREE Guide To Successful Retirement
We will not sell your information to third parties and will protect it in accordance with our Privacy Policy.
When one door closes, another opens; but we often look so long and so regretfully upon the closed door that we do not see the one which has opened for us
Alexander Graham Bell
Luck is what happens when preparation meets opportunity

Seneca
The greatest glory in living lies not in never failing, but in rising every time we fail

Nelson Mandela
"Julie is an HR professional who knows how to handle with great intelligence the constraints of a tough financial and economic environment, demonstrating at all times the qualities of respect, of listening and of support. When I decided to evaluate my professional aspirations and abilities in order to give new direction to my career, I immediately thought of Julie. Once again Julie impressed me with her knowledge of coaching techniques and her real commitment to arrive at a tangible result. I can recommend Julie without hesitation."
M.S
Senior Executive
-
Neuchâtel, Switzerland